Personal Success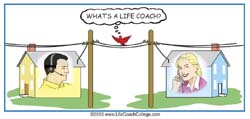 SelfGrowth.com- - SelfGrowth.com is the most complete guide to information about Self -Improvement, Personal Growth and Self Help on the Internet. It is designed to be an organized directory, with articles and references to thousands of other Web Sites on the World Wide Web.
Motivation & Self Esteem for Success -- Here you will find lots of interesting information and articles on motivation, self esteem and personal development for greater success, plus the "Journey, Life, Destiny" personal development HOME STUDY COURSE and the interactive manual entitled "How to Stop Wasting Your Life and Start Getting What You Want".
SelfImprovementNewsletters.com- - SelfImprovementNewsletters.com provides one of the most complete collections of Free Newsletters for Self Improvement and Personal Growth on the internet. You can receive Free articles, book reviews, motivational quotes and more on topics ranging from Goal Setting, to Time Management, to Stress Management to Health and Fitness.
SuccessQuestion.com -- What would being able to ask 21 of the most influential thinkers in the areas of business, personal development & success mean to you in the way of how much you could achieve? Now is your chance to find out!
Success Secret #4 "Do What You Love to Do." -- Get this FREE audio cassette or CD and find out the other 20 secrets of self-made millionaires.
Science of Self-Confidence -- Learn how to develop unshakable self-confidence. Brian Tracy explains how to take full and systematic control of your conscious mind. Learn keys of persuading others and techniques for dealing with difficult people. Plus, learn how to become fearless in your work and personal life.
Jim Rohn's site contains a wealth of information and products on business and personal development. He is one of the world's leading business and personal development trainers. His seminars span over 39 years and he has addressed over 6,000 audiences and 4 million people worldwide.
Click here to order your free copy of the One Minute Millionaire
-- Chicken Soup for the Soul's Mark Victor Hansen and Robert Allen, author of the bestseller, "Nothing Down," have created a book that is fun and revelant to every reader, yet provides useful pratical knowledge in an easily digested format for inspiring new millionaires.
Tony Robbins Get the Edge
-- In his powerful new program, Tony Robbins delivers to you the best of what he has learned and the proven strategies that can help virtually anyone achieve anything they desire and experience amazing levels of personal fulfillment in the process.
---