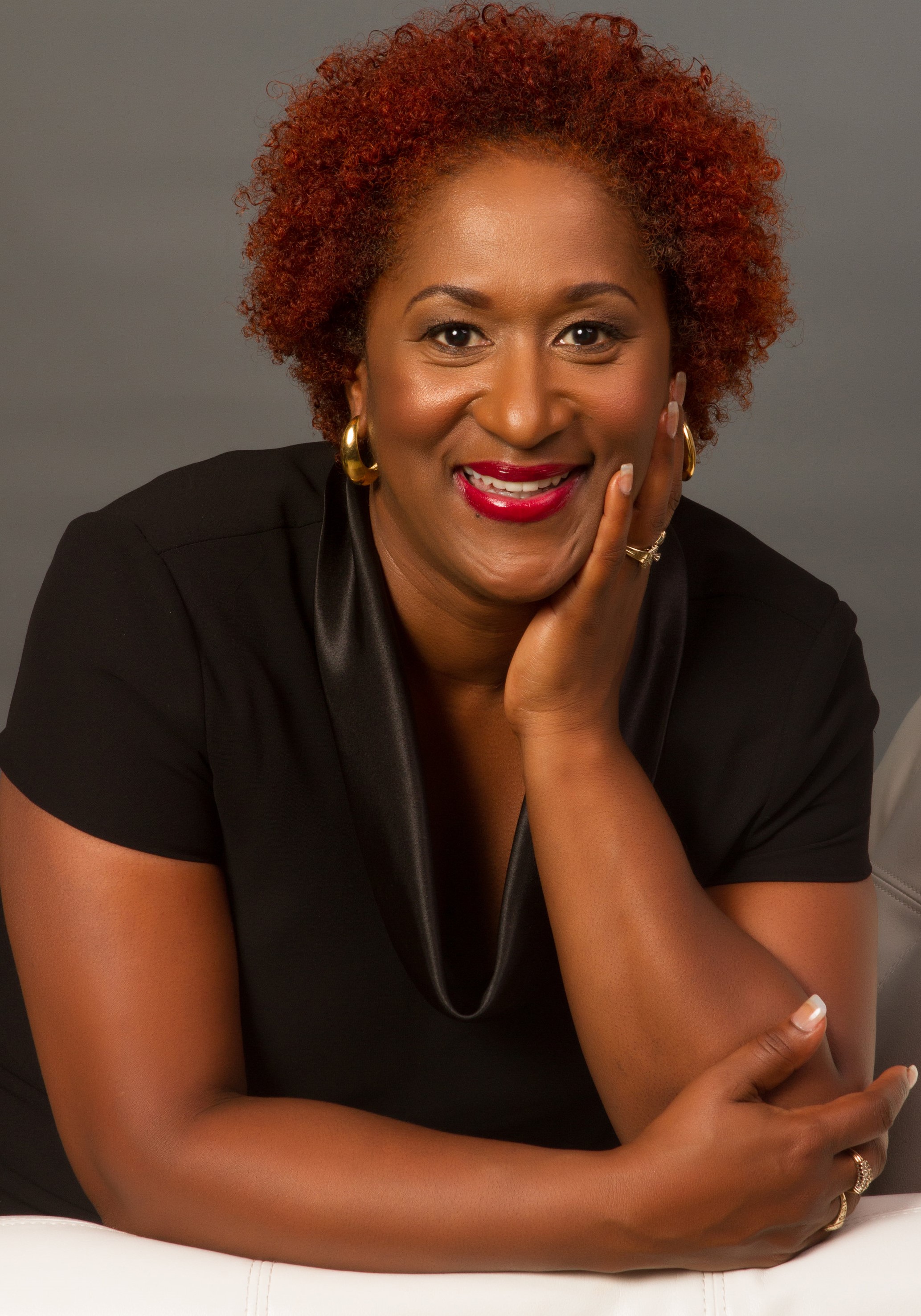 Motivational Speaker, Audrina Jones Bunton, MA, LPCS was born the seventh of eight children in her household in Pinehurst, North Carolina into a loving and committed Christian home.

As she has 2 children, 4 grandchildren, and over 100 nieces, nephews and great-nieces and nephews, it is not unusual to find her under the same roof with many of her maternal five-generation family on weekends and on holidays. In her youth, she fondly recalls traveling throughout the U.S. with her family, as her parents ministered from state to state year after year—helping people as they traveled.
Audrina earned her Master's Degree in Biblical Counseling from Master's Graduate School of Divinity and a second Master's Degree in Professional Counseling from Liberty University. Audrina is also a Certified Strategic Intervention Life Coach, earned from the Robbins-Madanes Center for Strategic Intervention, under the teachings of Anthony Robbins and Cloe Madanes.
Counseling is "heart-work" for Audrina, and as a gifted, compassionate Licensed Clinical Mental Health Counselor Supervisor, Audrina has been effectively counseling since her youth, and formal education and training has provided her with over 20 years' of combined experience in mental health, youth, crisis, and family counseling. She serves individuals from diverse areas, including in the home, school, community, and private practice setting (Audrina Jones Bunton, PLLC), and has worked with a diversity of individuals experiencing a wide range of issues, including depression, anxiety, and traumatic life events. In addition, Audrina serves as the Youth Director and Christian Counselor at the Come As You Are Evangelistic Center in Aberdeen, NC, where her mother, Lydia Jones is the pastor.
Audrina is a five-time best Speaker with Toastmasters International, and has over 15 years' experience as a Retreat Facilitator.
Professional affiliations include UNC-Chapel Hill, the American Association of Christian Counselors; International Association of Biblical Counselors Certification; National Christian Counselors Association, and Toastmasters International.
Modeling after a song that her mother so often sings, and one that Martin Luther King, Jr. often quoted, her life and speeches are based on the following lyrics, "If I can help somebody as I pass along, If I can cheer somebody with a word or song, If I can show somebody he's traveling wrong, Then my living will not be in vain."
---
Contact Information

Electronic mail address: ajbunton@purposefully-living.com
Web address: http://www.purposefully-living.com
Mailing address
Audrina Jones Bunton
P. O. Box 52684
Durham, NC 27717-2684